Quality is what we deliver, Reliability is what you get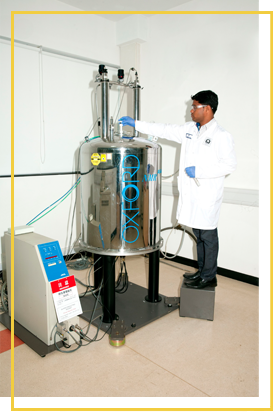 QUALITY and RELIABILITY
Quality is of paramount importance and even more so in the health sector where the company deals directly with precious human life. Unichem's commitment to quality is well-explained in the 'Quality Policy' laid down by the Chairman and Managing Director. The Quality Policy lays emphasis on continuous improvement, meeting customer expectations and all time regulatory compliance.
Unichem is a responsible company and has taken several steps to integrate its quality and business objectives. The Quality System adopted by Unichem is certified by reputed international authorities like US FDA, MHRA (UK), MCC (SA), TGA (Australia), ANVISA (Brazil), WHO and EDQM (European Directorate for Quality of Medicines).
The company has a full-fledged Corporate Quality centre and a state-of-the-art Analytical Research department, which are parts of the R&D centre in Goa. Quality system standards are continuously upgraded by the Corporate Quality centre by issuing quality system guidelines from time to time for formulating standard operating procedures. The Corporate Quality centre also carries out internal audits of all manufacturing plants to check compliance with current Good Manufacturing Practices (cGMP).
REGULATORY
With successful registrations completed in the USA, Europe, Canada, South Africa, Brazil, Japan and several other countries, Unichem's regulatory department has matured over time to meet the challenges of the present and the future. Unichem has been able to file several ANDAs in the US apart from more than two hundred Drug Master Files in the US, Europe, Canada, Australia, Japan and several other countries.
Also Unichem is CEP (Certificate of Suitability) holder for more than 20 CEPs applications to EDQM. The company also holds several marketing authorizations in Europe.
Dedicated teams have been put in place for handling API and Formulation-related activities.